Thanksgiving Camp
The Downers Grove Dragons Organization will be holding an indoor Thanksgiving weekend baseball camp at The Perfect Swing in Darien November 28-29.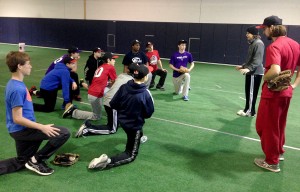 You do not need to play for the Dragons to participate in this camp.
Players will get four hours of professional baseball instruction at our fun Thanksgiving Baseball Camp. They will get instruction on throwing, hitting, pitching and fielding. Group sizes will be kept small to insure players are active throughout the camp and get individualized attention.
November 28 & 29
Ages 6-9; 12-2pm
Ages 10-13; 2-4pm
$65 per player