Winter Baseball Training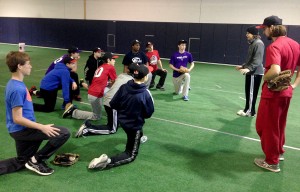 Get a jump on the upcoming season by joining our winter training program. Get instruction and repetitions from the best professional instructors in the area in all of the essential areas: hitting, throwing, fielding, pitching and baserunning. This is a twelve-week training program at The Perfect Swing in Darien January 17 thru March 28. We are limiting players per session to maintain low instructor to player ratio so reserve your spot now.
Ages 6-9
Saturdays – 2-3:30pm –  $210
Ages 10-12
Saturdays –  3:30-5pm – $210
Thursdays – 5-6:30pm – $210
Signup for Thursdays and Saturdays for $350!
Catcher Training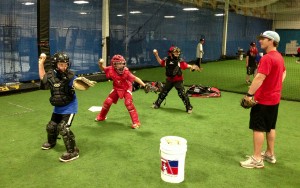 Learn the skills & drills it takes to be a good catcher from a college coach & catching instructor. This training will cover will cover every aspect of the catching position including stances, receiving, blocking, footwork and throwing.
Sundays January 18 – February 22
Ages 10-14; 3-4pm
$100 per player